SMS Places 2nd at 2021 WV History Bowl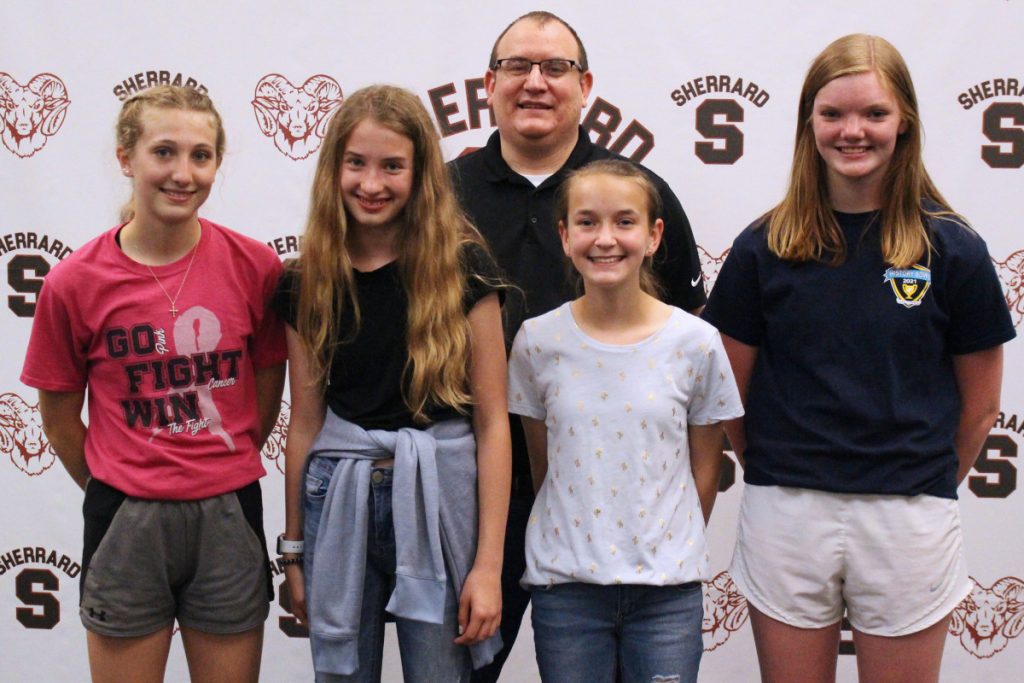 On Tuesday, May 11, 2021, the 2021 West Virginia History Bowl Championship tournament was held at The Culture Center at the Capitol Complex in Charleston.
The WV History Bowl team at Sherrard Middle School, consisting of Tori Finley, Sydney Gray, Cameron McCord and Ella Naome, earned 2nd place. Finley secured a spot on the History Bowl All-Tournament Team. The Sherrard Rams team is coached by Dan Gatts and Jeffrey Stephens.
Due to COVID-19 restrictions, schools that qualified in 2020 tournament were invited to participate in the 2021 competition.