SMS Wins 2020 WV History Bowl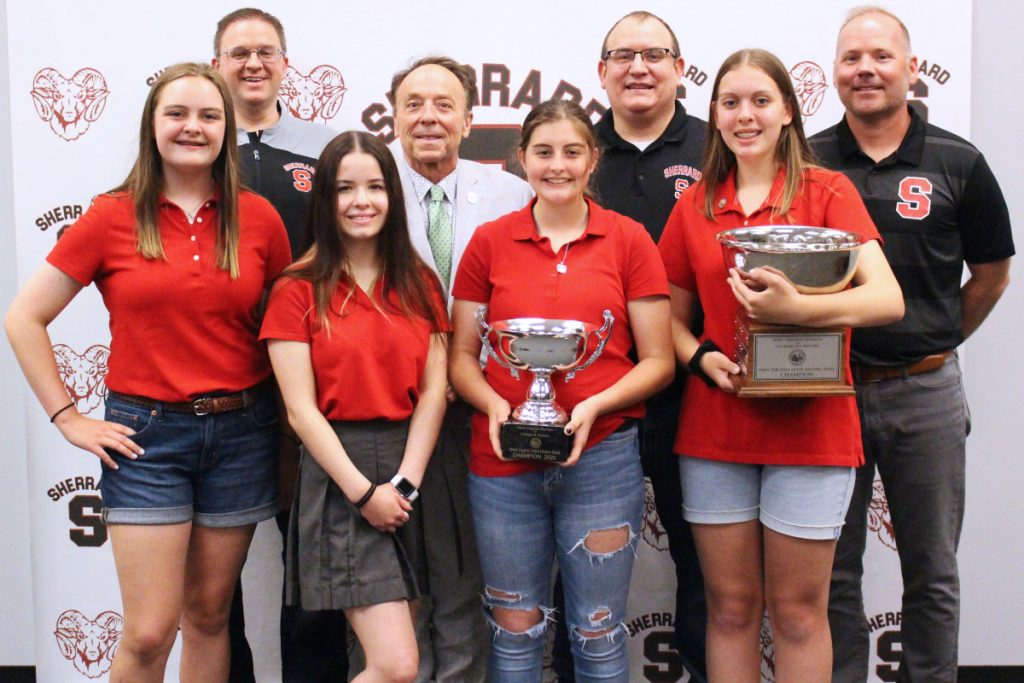 The Sherrard Middle School West Virginia History Bowl team grabbed the school's first state title on Monday, May 10, 2021, during a tournament held at The Culture Center in Charleston.
The team of Alexis (A.C.) Cumberledge, Grace Gatts, Payton Hill and Lilly Roman defeated the Peterstown Middle School Pirates to win the 2020 WV History Bowl crown at the 11th annual state competition. Alexis Cumberledge and Grace Gatts were named to the WV History Bowl All-Tournament Team while Gatts was named "Most Valuable Player" of the tournament.
The team qualified for the trip to the WV Capitol Complex by winning the Region VI WV History Bowl held at Wheeling's Independence Hall in February 2020. The COVID-19 pandemic forced league officials to postpone the state event last spring. Three of the students on the 2020 championship team are currently in 9th grade at John Marshall High School and one is a freshman at The Linsly School.
The SMS team is coached by Dan Gatts and Jeffrey Stephens. This was Coach Gatts' 4th state championship win but his first as coach of the Rams. He previously led the Cameron High School Dragons to state victories in 2015, 2017 and 2018.